By: Rebecca West '20
Enter Liliana Chang, Partner in the Corporate Department of Herrick, Feinstein LLP and Macaulay at Baruch alum. She is a transactional lawyer who focuses her practice on mergers and acquisitions and joint ventures. So, of course, we're all curious: what was the magic formula? How did she get here?
That's right. A combination of hard work and… 
… good old-fashioned sibling rivalry.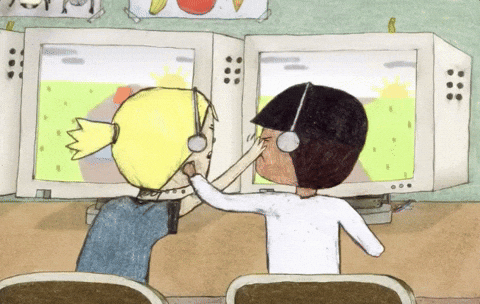 Before obtaining her Juris Doctorate, Chang studied Finance and Investments at Baruch as a Macaulay Scholar. She loved Macaulay; she felt that going to cultural institutions all over NYC helped her really experience the city and what it had to offer. Plus, she met her husband there (aww <3). 
After interning at Bear Sterns and UBS during undergrad, she finally came to the conclusion that finance and investments just weren't for her, which brings us to her first piece of advice:
"If you don't do what you like you're just not going to make it."
She figured out that she wasn't interested in working in finance and that she had to plan her next steps.  She also decided that it was okay for her not to work in the field that she studied in undergrad. Shortly before finishing her degree, she founded a learning center with her sister, who subsequently attended Columbia University and obtained a Master's in Education. Eventually, Chang felt that a bachelor's degree was not enough to satisfy her intellectual curiosity, so she decided to acquire her JD to prove that she was just as smart as her younger sister. 
Chang applied to a number of schools and was waitlisted at Columbia, which was her first choice.  After being disappointed to be only waitlisted, she hurriedly applied to Benjamin N. Cardozo School of Law, received a scholarship and enrolled as a full-time student. 
Chang said that she did not enjoy law school—she worked full-time at the learning center while going to school full-time. She spent three years submersed in books and participated in many extracurricular activities to become more "marketable" and attractive to employers.  Chang served as a legal writing teaching assistant, interned at the Securities Arbitration Clinic and wrote and published an article, among other things. Chang was also selected as a NYC Bar Association Diversity Fellow in 2008 and interned at a law firm that specialized in litigation. Through trial and error, Chang was able to determine that she did not enjoy being a litigator, but instead wanted to work in real estate. She applied to Herrick, Feinstein LLP for a position as a summer associate after her second year in law school, which brings us to number 2:
"In order for you to know what you want, you really have to try it out"
Chang also made the following point: How are you going to know what you like or don't like if you don't test it out? Before investing in law school, find out if law is what you really want. This can take the form of working as a paralegal during a gap year, networking with people in the legal field or simply finding a mentor who can guide you.   
Anyway, Chang was interviewing for a summer position (which eventually led to a full-time position) during the Economic Recession in 2008 and graduated in 2010 when there really wasn't any real estate opportunities. Instead, she was placed in the Corporate Department at Herrick in which she is now a partner. Chang had several opportunities to join the real estate group, but then decided that she was in love with corporate law. She handles matters in Herrick's Sports Law Group and has worked with the Yankees, Mets, and the Islanders. She also helped put together the Mayweather v. McGregor fight (aka "The Biggest Fight in Combat Sports History") in Las Vegas in 2017. 
When asked about the most important aspect of law school, Chang emphasized studying for the LSAT. "That thing is important… you gotta kill it." She doesn't think it's about how much time you put into it either; it's all about how you study. If you don't understand something, you have to figure it out. "It's not about repetition," she said. "The test requires quality over quantity, and it's important to focus on understanding rather than memorization." 
Unfortunately, some firms have preexisting notions of what it means to come from a "prestigious school," and coming from an Ivy League institution can really help get your foot in the door. It's not fair, but that's the way it is. Chang says that getting into a top school can really give you an edge when applying for positions, but it isn't necessary; she felt that her success and placement in school enabled her to be top of her class and really stand out.
Chang also described how difficult the first couple years of working at a law firm was; she clocked in over 2,500 hours her first year. Eventually, as time passed, Chang realized how much she loved being an attorney. She learned that performing well is knowing the law and also focusing on management – time management, client management and managing expectations. "When you have all this down," she says, "you gain control of your life and career." 
Because the field is so rigorous, Chang emphasizes how important it is to focus on yourself and to surround yourself with people who are supportive. 
In addition, it's important to advocate for yourself because you are your best marketer. Do good work and demonstrate your abilities. If you feel you deserve a promotion, work hard and fight for it, which brings us to number 3:
"You have to be your own cheerleader…"
Chang then emphasized the importance of mentors and how much of a difference they can make. Be sure to reach out to people and not be afraid to ask for help. Networking is important, and always stay on the lookout for someone who can guide you in the right direction. If you want to be a judge, find one and ask them if they have any advice. And keep them around! They will want the best for you and that can only help in the long-run. 
"You have to be your own cheerleader
…
but it doesn't hurt to have other people cheering for you."
When the floor became more open, I asked Chang if she had any advice on how to navigate a male-dominated work environment.  After Chang gave birth to her daughter, she realized that even in modern times, women deal with double standards.  At one point, she was asked, "Are you part-time now?" to which she replied, "No, why would I be?" 
Chang noted that the most important thing is to demonstrate that you are valuable to your employer.  That way, you can push for promotions or even changes in the workplace.
When asked if she was thinking about going into another field, Chang was confident in her answer: "I don't think I'll ever do another career, but I'm looking forward to retiring one day… I'm happy, I like what I do, I can't imagine doing anything else right now." 
Her final piece of advice?
"I'm one of those people who think that if you're miserable, then don't do it. Money will come."
Chang says to find what you like and to do it; don't worry about the level of income you may or may not make in the future. Focus on what you want to do and, eventually, you will succeed. "If you're not happy, just quit and don't do it. Life is too short to do that. It's not about the money, it's not about what other people say; it's about your health, your life… if [the field is] hard, fine, but if you're unhappy, if that's not what you want to do, then why bother?" 
TLDR; Don't do it for the money because money will come, do what makes you passionate, try out different career paths, find a mentor, and be your own #1 supporter. 
---
Interested in writing a blog for the Career Development blog? It's open to Macaulay students and alums. If you would like to contribute or have any questions, feel free to email Jamie.Ruden@mhc.cuny.edu.