By: Samantha Fang '23
Successfully communicating through email is a critical skill in college and in your career. In the following mini guide, you will learn how to write effective and professional emails. Learn about when email communication is appropriate, email etiquette, all the different parts of an email, ways to make sure your emails get read, and more!
Before Writing An Email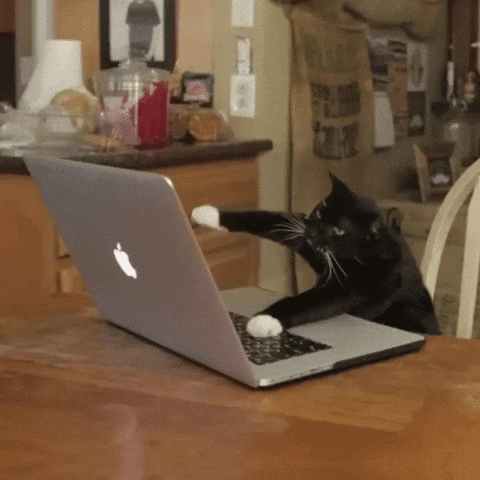 Before writing and sending out your email, be sure to think about whether or not email is the best form of communication to use. Would a phone-call be more effective? Are you sending over confidential information? If so, email might not be appropriate. You can check out this handout from the University of North Carolina's Writing Center for more information on this! 
Before writing your email, it is helpful to read up on email etiquette. See the articles below: 
Subject Line
Your email subject line could determine whether your message gets lost in your recipient's inbox or actually gets read. It could make or break an email, especially if you are cold-emailing a new connection. The last thing you want is for them to overlook your message, think it is spam, or delete it without even opening it! Your email subject line should convey the main point of your email message. Be specific. If the email is about something time-sensitive, it might be helpful to include a date or deadline in the subject line too. 
Applying for a job through email? Check out this article which includes helpful tips and examples for writing email subject lines for job applications and resumes!
Recipients
When entering recipients, be sure to use their preferred email address. For example, if you are emailing a professor, use their institutional email address. Depending on the type of email you send out, you might want to utilize the bcc (blind carbon copy) and/or cc (carbon copy) functions. These functions allow you to send copies of the email message to other recipients by adding them to the email thread. For example, you might want to cc your project manager and/or other team members in an email you send out to a client so that they are all in the loop with any updates or changes to the project. 
Keep in mind that all recipients will be able to see the email addresses of those in the To: and cc: fields. You can use the bcc function to send a copy of the email to recipients whose email addresses you don't want to be visible to the other recipients in the To: and/or cc: fields. However, these bcc'ed recipients' addresses can still be visible later on if they choose to "reply all." You can find more information about using the bcc and cc functions in this article!
Greeting
Always start off your emails with some type of opening or greeting. When in doubt about how to address someone, it never hurts to be more formal. You can always adjust accordingly based on how they respond to your initial email. You can find some great examples in the image above. For more tips on choosing the appropriate email greeting, check out this article! If you are emailing someone for the first time, this article offers advice on how to introduce yourself. 
Email Body
When working on the body of your email, think about why you are sending this email in the first place. What do you want to accomplish? For example: Are you requesting a recommendation letter from your professor? Are you sending a reminder to your team about an upcoming meeting? Are you seeking feedback on a project from your supervisor? 
Always keep the email to one content area. The message should be targeted and concise. For example, if you are following up with a colleague after a team meeting, do not add in additional information or questions about a separate unrelated project to the end of the email. It is easier to lose track of information this way because it will be harder to search for later on. This can be the case especially if it wasn't the email's intended purpose as indicated in the original subject line. 
Remember that you are aiming for easy readability. Be sure to use a legible and appropriate font and font size. In terms of formatting the content, bullet points can make it easier to highlight main ideas and communicate information more efficiently. Small paragraphs are also helpful in separating out your key points. If you are including any attachments or important links, be sure to highlight that in some way so they are not overlooked. Ending your email with an action item, if applicable, can be helpful if you want your recipient to know what their next steps should be. 
Check out The Balance Careers and Indeed for some great sample emails!
How to Best Sign Off
Be sure to close off your emails appropriately as well. When choosing the best closing to use, it is helpful to consider the content of your email and your relationship to the recipient(s). Frequent email sign-offs can be found in the image above! Instead of just closing with your name, you can choose to add a professional email signature and include additional contact information. Check out the following links for more information about closing your emails professionally: 
Before Sending
Before sending out your email, always proofread it! Check that you have cc'ed and/or bcc'ed any applicable recipients and that you have included any relevant attachments or links. The time of day you send out your email can also impact whether or not it gets read, so keep that in mind before clicking send. Try to send all your emails during business hours. A good tip is to utilize the "Schedule Send" feature if you would like your email to be sent out at a later specified time. For example, if you draft an email late in the evening, you can have it scheduled to be sent out early the next morning. 
Further Reading:
Related Career Development Blog Posts:
— 
Interested in writing a blog for the Career Development blog? It's open to Macaulay students and alums. If you would like to contribute or have any questions, feel free to email Jamie.Ruden@mhc.cuny.edu.